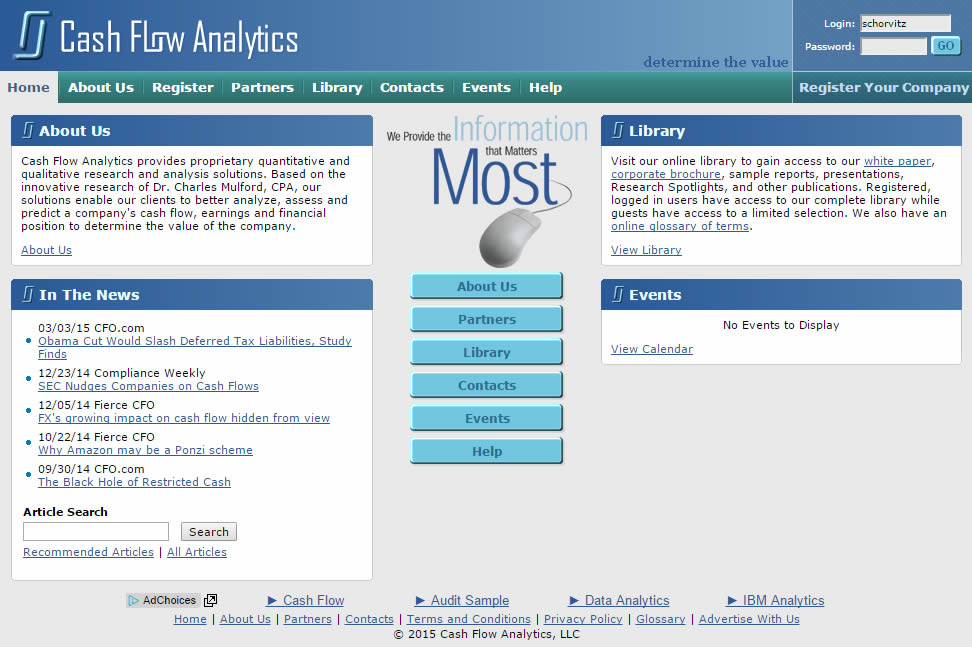 Cash Flow Analytics, LLC
Based on the research of Dr. Charles Mulford, Cash Flow Analytics provides cash flow analysis based software solutions that help our clients identify and evaluate investment opportunities.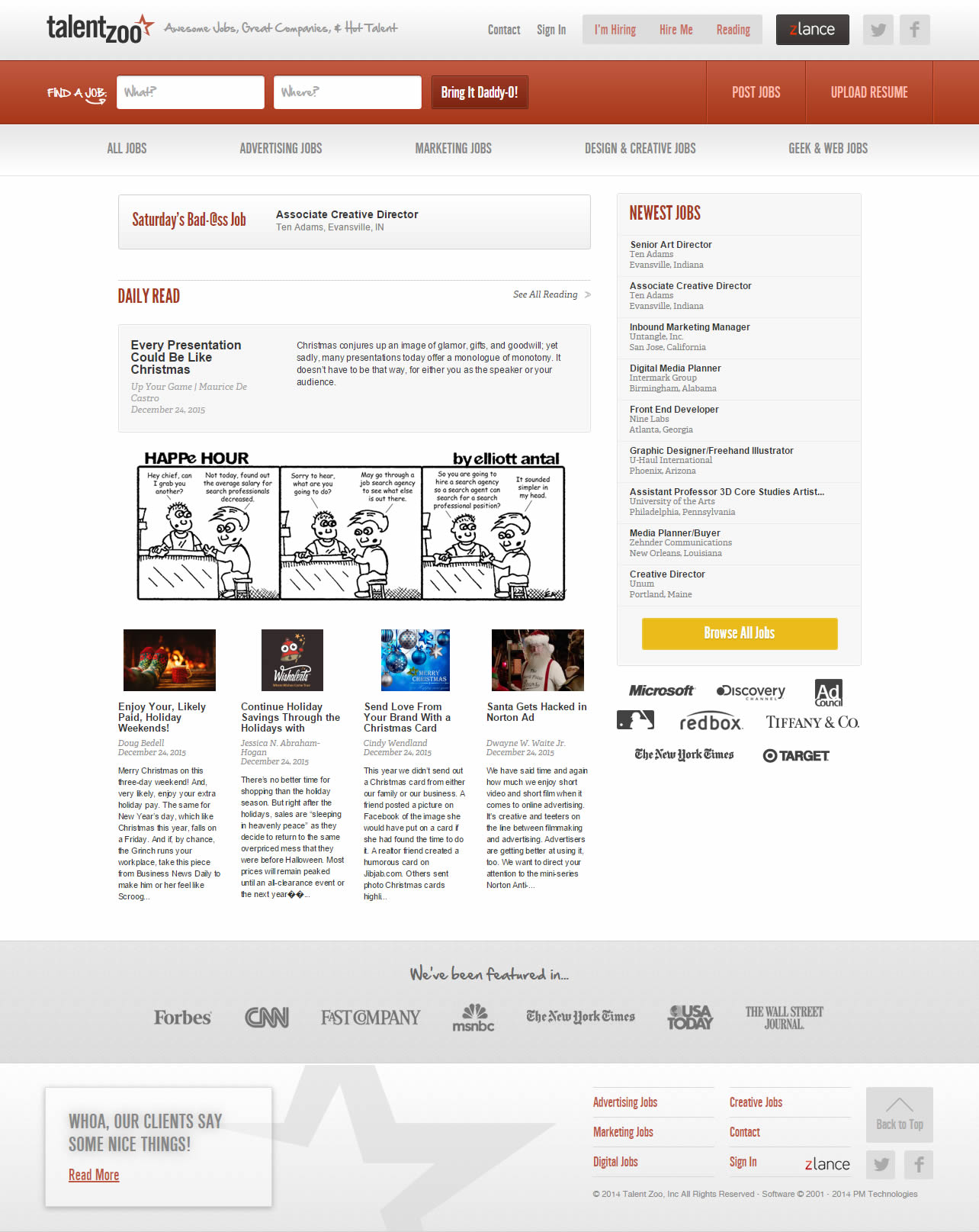 TalentZoo.com
A fully functional job board for the advertising, marketing, media, and web industries built on the PM2 platform.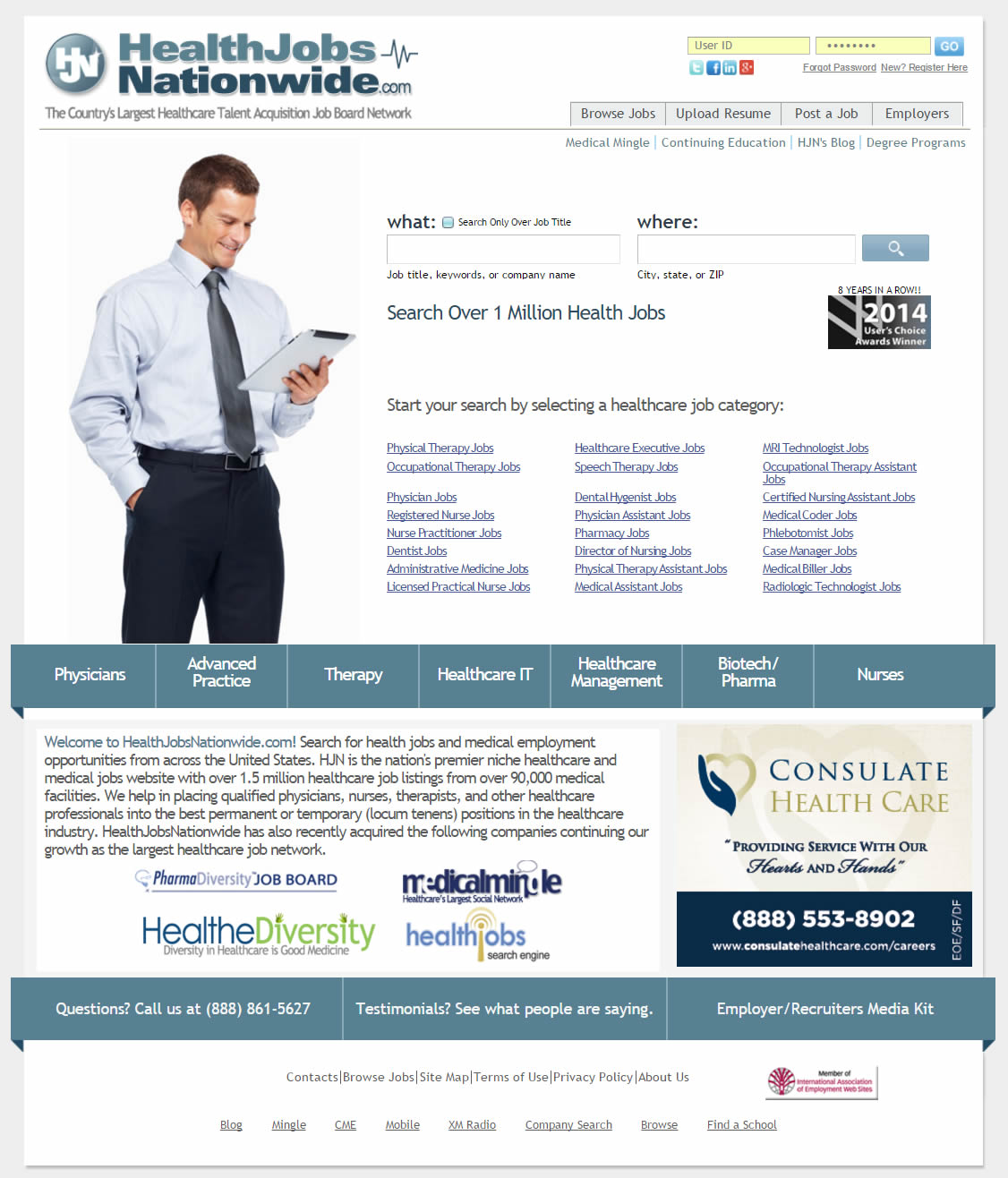 HealthJobsNationwide.com
A full network of health industry related job boards built on the PM2 platform.